News
Welcome to The Dinner Club homepage!
You know when you leave school or uni and you ask the friends you made there to "keep in touch", but it seldom happens? And then as time flows and memories are lost, the likelihood of you actively seeking them out and getting in touch with them fades, because you feel you're out of touch? Well, this is our attempt to reverse this trend.
We all seem to have different interests, support different teams and have different career paths. Hence, we needed to create an activity in which we can share over time, else we will drift out of relevance in each others' lives.
With this in mind, our chosen activity is the most basic necessity of life – eating.
We will start off with the more fancy restaurants we have always wanted to go to, but never found a good enough reason. But in truth, all that matters is that there's someone to share the experience with.
So, we have created this website to keep a log of our experiences. Anyone who wants to join us is more than welcome. If you also want to start a similar activity, please let us know.
Members
Michael Lip
Michael Zheng
Revsion Tam
Jeffrey Chen
Pauline Banh
Janice Khoo
Jason Yap
Catherine Lip
Samuel Cheng
Recent Galleries
Click on the individual resturant link for more photos
Assiette - 20 January 2010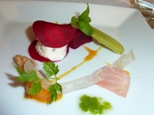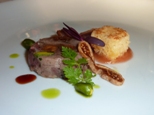 Bilson's - 9 December 2009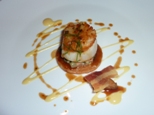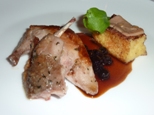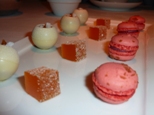 Azuma - 2 December 2009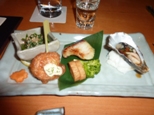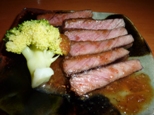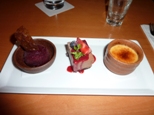 Rockpool Bar & Grill - 25 November 2009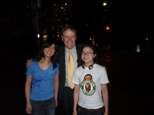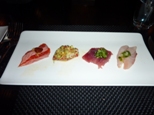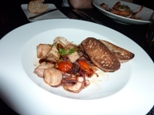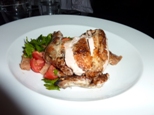 Forty One Restaurant - 23 November 2009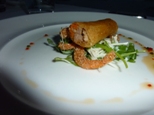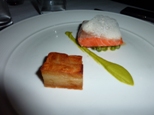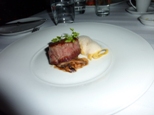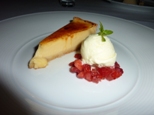 Galileo Restaurant - 4 November 2009