Masahiko Yomoda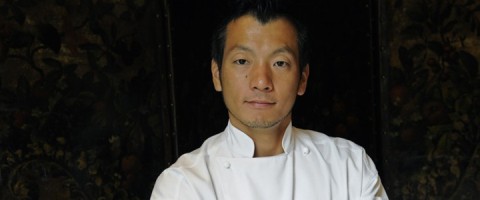 After a long-awaited and much anticipated arrival of new Executive Chef, Masahiko Yomoda to Galileo Restaurant at The Observatory Hotel, a new menu has been launched reflecting Yomoda's signature French style yet surprisingly seasoned with international influences.
Yomoda trained in prestigious restaurants across the globe from Japan - where he cooked at Chateau Restaurant Taillevent Robuchon in Tokyo under the culinary master Joel Robuchon - to France, working for Alain Chapel's Restaurant Vivraishe and even a stint in Sydney where he cooked alongside former Galileo chef, Haru Inukai at Tony Bilson's Ampersand.
But it was back in Tokyo that Yomoda would find his true individuality and style and while heading up the kitchen at Restaurant Arbace, he was awarded a coveted Michelin star.
Now at the helm of Galileo, Yomoda has redesigned the signature Japanese-Franco menu all but phasing out the Japanese influences to offer diners a true French experience however, Yomoda intriguingly uses international spices and ingredients as key props on his culinary stage.